Zoila Leiva was 4 ½ months pregnant with twins when her doctor delivered the devastating news: She had breast cancer. And it was advanced.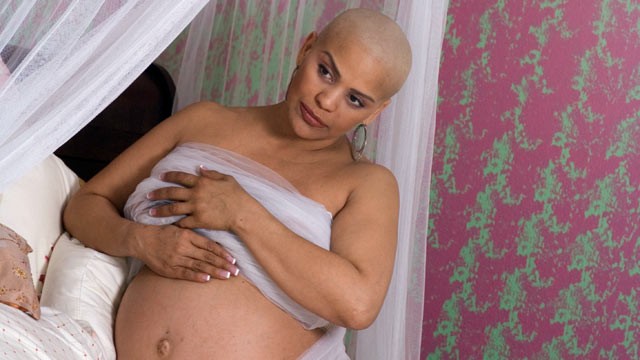 Ten months earlier, Leiva was told the lump in her right breast was benign — a swell of fluid that would subside with time. Instead, the lump grew. And biopsies revealed it was a stage III tumor that had already spread to her lymph nodes.
"The oncologist said, 'The only way we can treat you, the only way we can save your life, is for you to have an abortion," said Leiva, who was 38 at the time, with a 14-year-old daughter. "I had two weeks to make a decision."
Chemotherapy drugs are toxic to tumors. And depending on the drug and the stage of pregnancy, they can harm fetuses, too. At her oncologist's request, Leiva attended an "abortion orientation" session that left her troubled after she learned about the three-day procedure to terminate her pregnancy.
But, she said, "Those babies were already moving inside me. I couldn't do it."
Instead, Leiva looked for a second opinion and found an oncologist willing to start treatment right away.
Chemotherapy for breast cancer can be safe during the second and third trimesters of pregnancy, according to a new report in The Lancet. And terminating the pregnancy does not appear to improve the mother's prognosis.
"The situation remains challenging since in some situations an advanced cancer can be fatal for mother and fetus," said Dr. Frédéric Amant of the Leuven Cancer Institute in Belgium, lead author of the report. "The patient and her partner should be informed about the different treatment options and the physician should explain that termination of pregnancy does not seem to improve maternal outcome, but the decision to continue or end the pregnancy is a personal one."
Read More at ABC News. 
The EBeauty Community sponsors and supports many events and programs in our community and yours! Please let us know about anything happening in your area that you think we should cover! Like us on Facebook, Tweet us, Follow us on Pinterest, or shoot us an email!